The recent video by the controversial YouTuber Fifi "Fidias" (2.38 million subscribers) was taken down from YouTube after he recorded himself traveling on a train in Japan without a ticket. For context, on October 20, 2023, Fidias posted a video with the title "I Travelled Across Japan For Free," in which he locked himself in a train restroom in an attempt to evade authorities.
Subsequently, there have been local reports criticizing the YouTuber and indicating that Japanese authorities are looking into the matter. It's worth mentioning that in the video, another YouTuber named Harry "Night Scape" also attempted a similar stunt.
However, as of writing, the YouTube video that sparked the controversy has been taken down from the platform. Whether it was removed by the creator or by the platform remains unclear. Nevertheless, here is the information from the video's embed:
" class="promoted-img" loading="lazy" width="1440″ height="220″ alt="fortnite-promotional-banner" />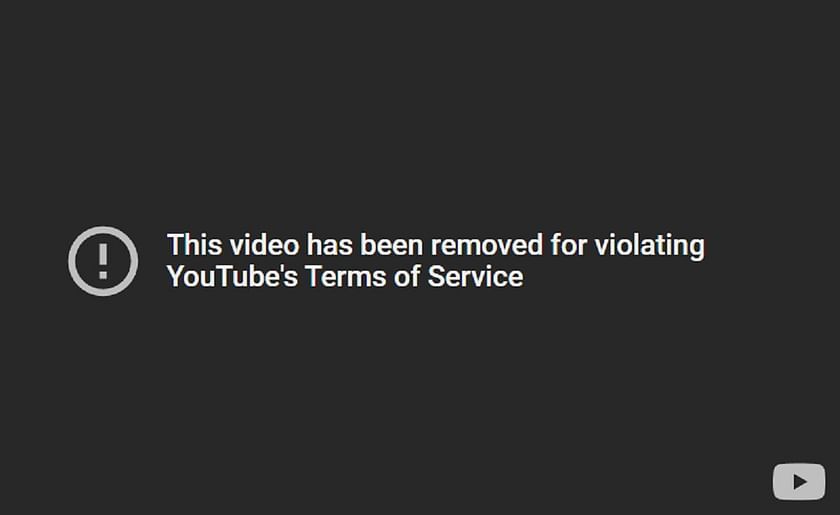 ---
"I wasn't aware of their illegal activity" – YouTuber AnkAcid issues apology following controversy involving Fidias
Apart from Fidias and Night Scape, there were two other YouTubers featured in the Japan video, Ankitha "AnkAcid" and Nick. However, it's important to note that this duo did not employ similar tactics for their travel. For instance, in the video, Ankitha demonstrated that she asked a fellow traveler to purchase her ticket, and the person kindly agreed to do so.
Following the reports of a potential inquiry involving the four foreign YouTubers, Ankitha shared a detailed post (now deleted) in which she expressed her lack of awareness regarding Fidias' mode of travel. She said:
"First of all, I am deeply sorry for what my co-contestants of the challenge hosted by the YouTuber Fidias did and I apologize on behalf of them. I wasn't aware of their illegal activity until the video was released."
She went on to explain:
"I have not done anything illegal. I had travelled everywhere legitimately, with a fully paid ticket, also thanks to the really kind and honorable Japanese people who were aware of what the video was and were more than willing to help."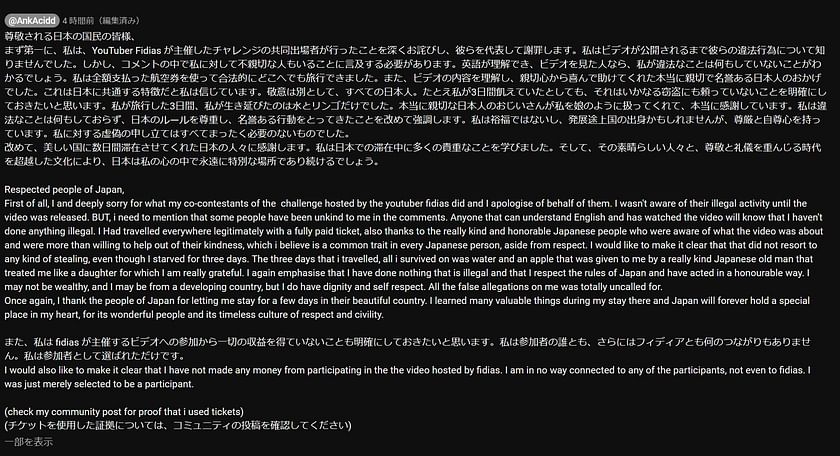 Interestingly, Ankitha has chosen to completely remove her X account, as well as her YouTube channel. Prior to its removal, she had just over 2K followers on her account.
---
Fidias has issued an apology for his actions in the comments section of the now-deleted video. Whether he or any other participant involved in the video will face legal consequences remains to be seen.

link