The sharp increase in the price of the
Japan
Rail Pass from October 1 is not putting overseas tourists off booking visits to Japan, according to industry officials, although the move has attracted widespread criticism from foreigners who insist the original cost saver was a significant incentive.
Now, they claim, sightseers will have to pay much more to
travel around the country
, undermining the government's efforts to get people to visit the most remote parts of Japan and share the windfall from
inbound tourism
.
There are also concerns that the new sky-high prices will encourage more people to fly to destinations across Japan, leading to airlines introducing more
flights
and worsening the industry's
carbon footprint
.
Japan Railways Group, made up of six firms, announced in April that prices would increase for a JR Pass. It said the cost of a one-week ticket would rise from 29,640 yen (US$199) to 50,000 yen (US$336) at the start of October.
The two-week pass also went up significantly, from 47,250 yen to 80,000 yen and the three-week pass – the maximum time permitted – leapt from 60,450 yen to 100,000 yen.
Overall, the three changes mean a price rise of 65-69 per cent.
When the changes were announced, the Japan Guide travel website did an online poll to gauge reaction. Of the more than 1,000 people who replied, 36.1 per cent said they would "absolutely not" purchase a JR Pass, while an additional 36.5 per cent said they would probably not buy one.
The government-run Japan National Tourism Organisation (JNTO) is attempting to put a brave face on the price hike.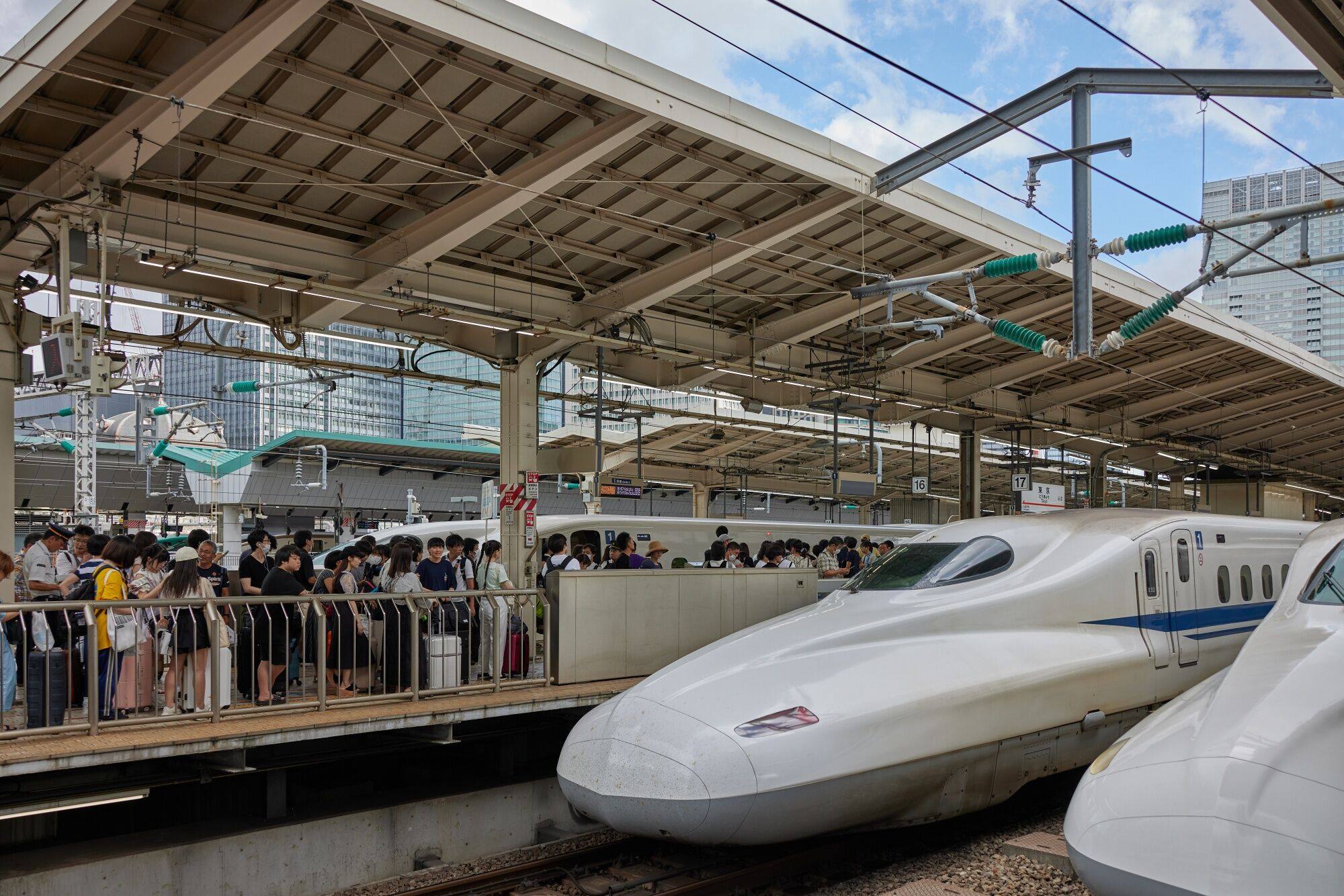 "We have received some questions about the new prices but we have not really seen a negative impact from the decision because people are still buying the passes," said Manami Saito, a spokeswoman for JNTO's North America operation.
She said the increased cost of the rail pass had, to some degree, been offset by the weak yen, making US dollar purchases seem more reasonable than previously. People travelling in tour groups may also not notice the increase as it will be wrapped into the total cost of the trip, she added.
US tourists to Japan have risen significantly since the pandemic slump, with 226,800 arrivals in June, up 29.2 per cent from the same month in 2019, the last year of travel unaffected by the global health crisis.
Visitors from Europe will also still choose to buy a rail pass, Saito said, "because travellers there are more concerned about sustainability" and the environmental impact of air travel for relatively short journeys.
Ashley Harvey, a travel marketing analyst who has worked in Japan's travel sector for more than 15 years, said the increase was "steep", but argued that the pass was "not a good deal even at the previous price point".
"It is advertised as a 'Japan pass', but it isn't really," he said, as the old pass could not be used on all bullet train services. "While that is being changed under the new pass, there is still the problem of private lines."
The JR Pass is not valid on the myriad of privately operated rail networks across Japan, such as the Kintetsu lines in and around Osaka and many subway lines in Tokyo.
Japan's done with extreme tourism at hotspot: 'Mount Fuji is screaming'
If the cost is increasing by nearly 70 per cent, Harvey said, there should be added value through the removal of restrictions "and making the pass valid for private lines".
He added that while an increase was probably warranted, amid prices for many products and services rising in recent years, Japan Railways would have been wiser to increase the price of a pass incrementally over several years to limit the negative publicity.
There has been strong criticism on social media sites, however, with frequent travellers to Japan and foreign residents whose visiting friends and family members had used JR passes condemning the decision.
"The JR pass was one of the great things about travelling in Japan," said one post on the JapanToday website. "This price hike just makes it overpriced and unviable. Stupid decision!"
Others said people will fly instead, and that increasing the pass price would only serve to concentrate visitors in the big cities, worsening the issue of
overtourism
in places like Kyoto.
link