What are the most popular and trendy things to shop in Japan? If you are planning a trip to Japan and need a bit of help to decide what to buy in Japan while visiting, here is a complete list of 10 must-buy Japanese souvenirs including traditional Japanese handicrafts, delicious Matcha snacks, beauty products, and inexpensive clothes. Let's find perfect Japanese souvenirs to bring home 🙂
1. Japanese Cosmetics Products
Japanese beauty products are the top choice for female travellers as they are highly regarded for great quality and affordable price! From high-end brands like Shiseido, KOSE and SK-Ⅱ to inexpensive brands like CANMAKE and KATE, Japan offers a wide range of cosmetic products. A wide range of products can be found easily at Japanese drugstores in every town. Besides skincare and makeup products, Japanese sunscreen products are also highly in demand.
Related Article ▶ 15 Affordable Beauty Products Every Girl Should Get in Japan!!
>>Shop Japanese Cosmetics Products Online with FREE Global Shipping!<<
Regarding to Japanese cosmetics, you should definitely check out The Best Cosmetics Awards which is held annually by the popular beauty portal website, @cosme. The awards reveal the rankings of the most popular cosmetics products of the year as well as the long-time beloved beauty products. These rankings could be a huge help if you are looking for the best Japanese beauty products out of 1000s!
Related articles: 
▶ Best Beauty Products in Japan: Japanese Cosmetics Ranking
▶ Best of Beauty: Award Winning Japanese Cosmetics
2. Electronic Products
Japan is known as the world-leading high-tech country producing cutting edge products including electronic gadgets. Japanese electronic products are very popular to shop among foreign visitors who seek for trustworthy Made-in-Japan quality. Also many products are sold much cheaper in Japan than in abroad, and sometimes you can catch really good promotions. Popular electronic products in Japan are Cameras, Rice cookers, Electronic toilet seats, Headphones, etc.
Related Article ▶ 5 Best Electronics Stores in Tokyo
Akihabara is definitely the first choice for electronics shopping in Japan as the numbers of shops and department stores, and the selection of products are top-notch. English speaking shop assistance and tax free shopping are also available at most of big shopping malls such as Yodobashi Camera.
3. Inexpensive Clothes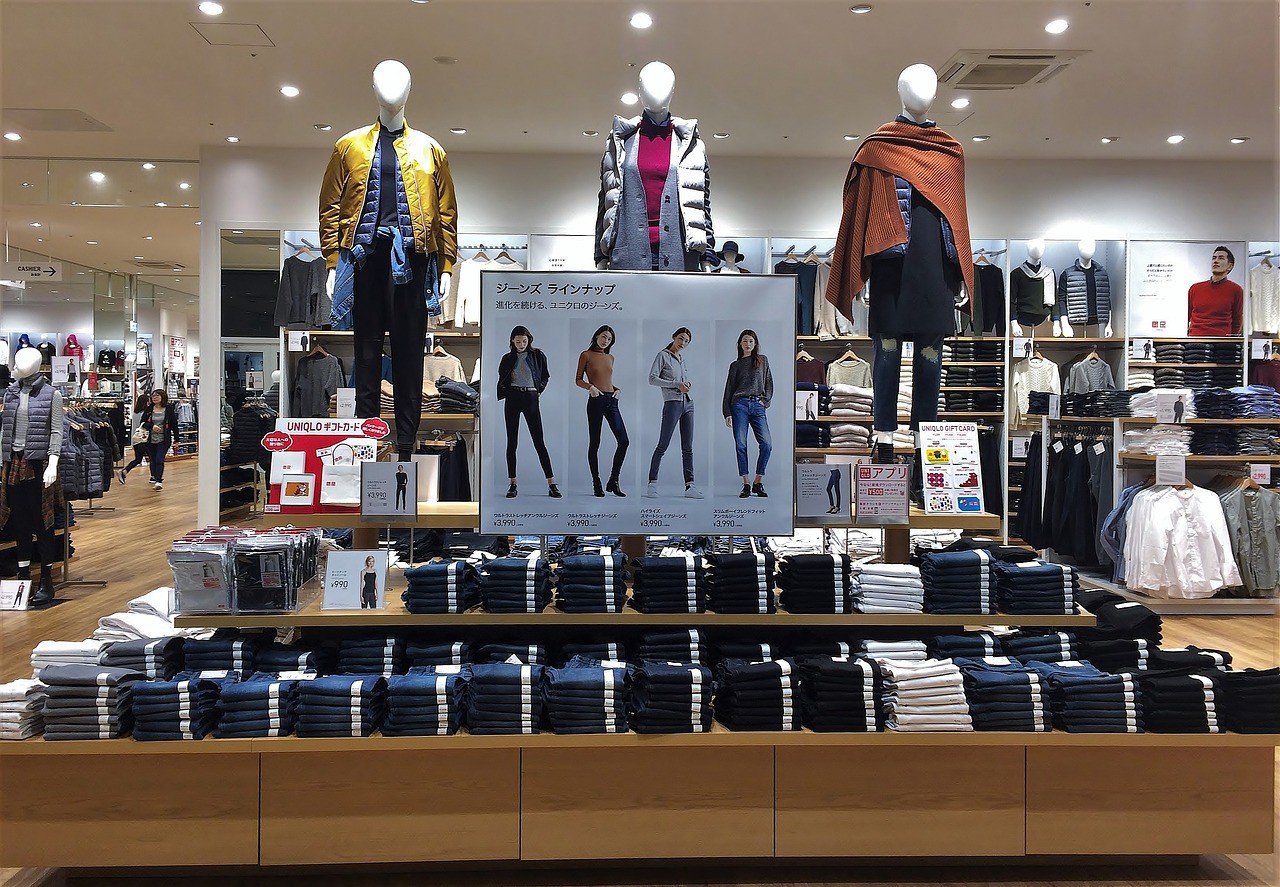 Japan is one of best countries to travel for fashionistas. Some of Tokyo's districts such as Shibuya, Harajuku and Ginza offer the world's finest and the most trendy fashion pieces. Along with luxurious brands, there are also many shops where you can complete your look with very small budget.
Shops like UNIQLO, GU and WEGO are Japan's top fast fashion retailers which are hugely popular among all generations as they offer a wide variety of fashion items. If you are a fan of brands like H&M, ZARA and Forever21, you may love these Japanese clothing brands listed on the articles below!
Related Article
▶ 5 Popular Japanese Clothing Brands
▶ Most Popular Clothing Stores in Tokyo
4. Matcha Products
Matcha (finely ground green tea powder) has become one of food products in highest demand in the whole world in the past decade. The delightful flavour and its health benefit fascinates us, and in Japan, you can enjoy Matcha products in various different ways.
Numbers of cafes in Japan serves unique and original Matcha desserts including Matcha parfait, Matcha pancakes, Matcha ice cream, and more. Two best cities to explore Matcha flavours are obviously Tokyo where a huge numbers of cafes offer trendy and creative desserts, and other is Kyoto, the home to the finest Japanese tea leaves and numbers of authentic teahouses.
Of course, Matcha products are available at many shops. Along with the ground powder itself and green tea, Matcha snacks are highly popular items to shop for souvenirs, such as KitKat, Pocky, and many more. They can be found at convenience stores, supermarkets, drugstores and souvenir stores in Japan. The widest variety of Matcha snacks can be found at DONKI (Don Quijote) which usually has a Matcha corner.
Related Article ▶ Yummiest Matcha Snacks You Can Find in JAPAN!
There not only food related to the Matcha ingredient, but also some cosmetics products are made with Matcha recently. Did you know Matcha does some good effects for our skin?? The MATCHA & SAKURA Scrub by SASS. Coffee Scrub is one of the hottest skin care products made in Japan, and the body scrub contains high quality natural beauty ingredients with delightful cherry blossom scents. (Link: https://www.mam-d.com/)
5. Starbucks Tumbler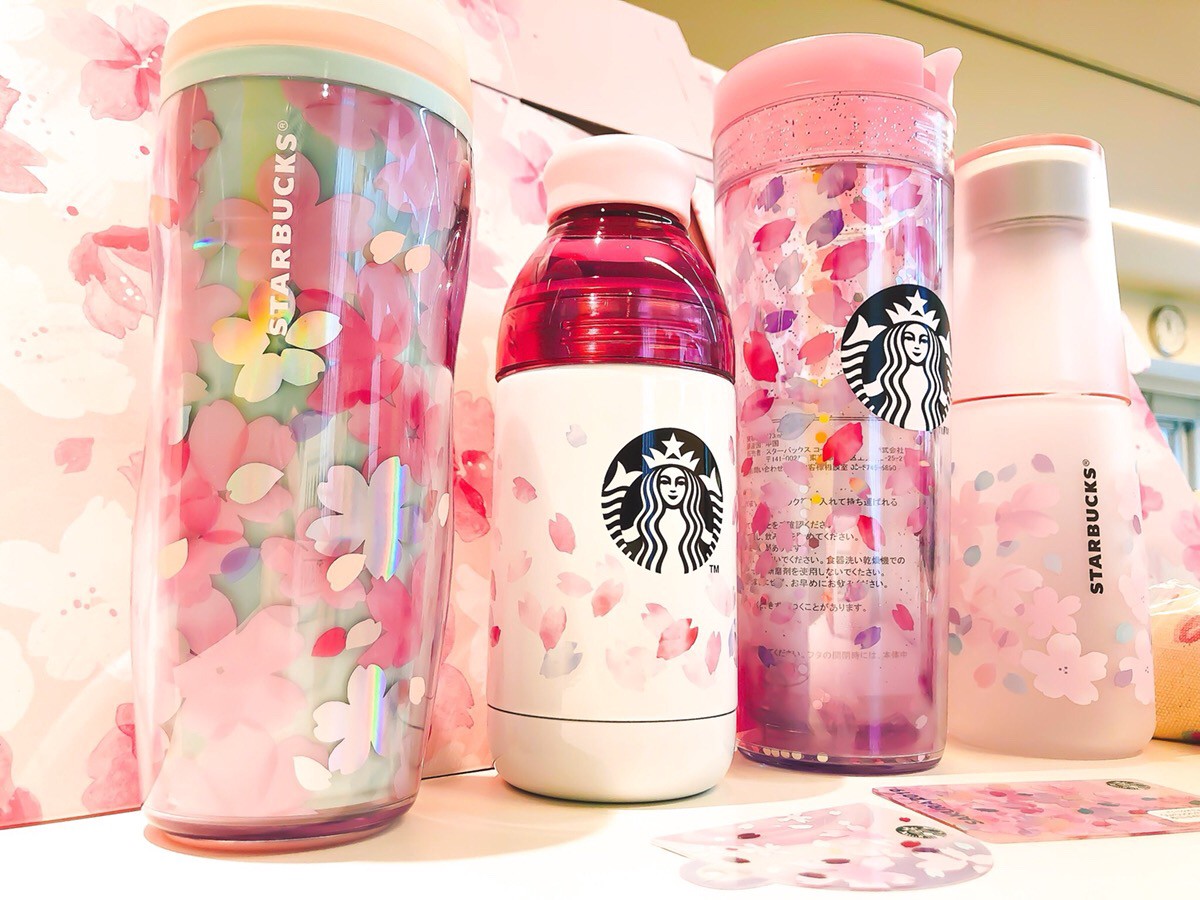 The world's most popular coffee company, Starbucks is hugely popular in Japan. As well as their delicious beverage and food, the Starbucks Japan merchandise is highly on demand. Along with regular tumblers and mugs, there are regional limited collection collaborating with several cities in Japan including Tokyo, Osaka, Kyoto, Hokkaido and Okinawa, and also seasonal collections such as Cherry Blossom, Christmas and New Year themes which are sold only for limited time.
Especially, the seasonal collections are extremely popular as numbers of Starbucks products are themed in cute pink cherry blossoms, and in red Christmas colours. The products are likely to sell out quickly once released! Check links below for geography series' city mugs and tumblers and the Sakura collection both absolutely limited in Japan.
Related Articles ▶ Best Starbucks Japan Tumblers
6. 100 Yen Products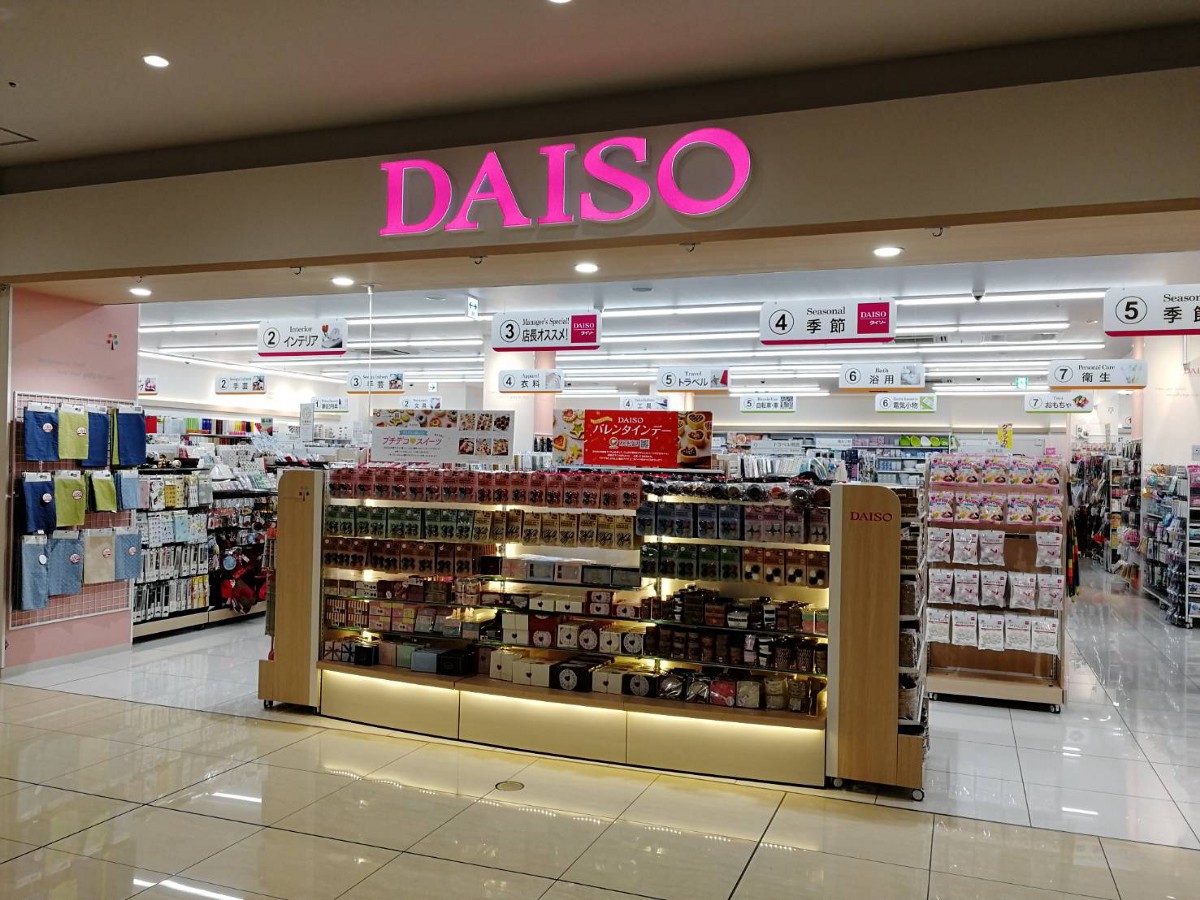 Who doesn't love it when everything can be bought with ONLY 100 yen at the whole shop?? 100 yen shops are Japanese people's favourite place to shop, and now numbers of brands can be found including DAISO, Seira, Can DO, etc.
When we think about 100 yen products, we might be skeptical about the quality since they are literally CHEAP.. however recent products of 100 yen shops in Japan are truly impressive that you wouldn't believe they cost only 100 yen. Here are list of 100 yen shops you can find in Tokyo and valuable items you can find at DAISO, which is the largest 100 yen shop franchises in the country.
Related Articles
▶ 10 Best Things to Buy at DAISO
▶ 10 Best Beauty Products at DAISO
7. Unique and Funny Items
If you are looking for something cool and unique (and maybe weird) stuff simply to make your friends/family laugh, Japan is the country you should shop. Thank to the huge Otaku (geeky) culture, there are many unique items sold. Once again, Akihabara is the best area to shop Otaku items as there are numbers of stores related, offering very strange items. Not only unique items, but if you are a anime, manga or gaming lover, Akihabara is also the best place to find rare items such as figures, toys, games, manga and more.
Related Article ▶ What to Buy in Akihabara
There are also many unique, but creative and stylish products sold in Japan such as stationery, households, interior goods, etc. To hunt cool and quality Japanese products, recommended shops are LOFT, Tokyu Hands and MUJI which all have numbers of branches across the country. For discounted products, Don Quijote and DAISO are the best shops.
Related Article ▶ Shopping in Japan: 5 Best Shops You Will Fall in Love in Japan
8. Traditional Japanese Products
Let's not forget about the beautiful traditional side of Japan. Japan is the historical country where authentic handicrafts and artworks can be found. Especially in countryside or historical cities like Kyoto or Tohoku area, beautiful and commendable Japanese cultural souvenir crafts can be found at local souvenir stores. Small gifts like chopsticks or Furoshiki (multi use cloth) are very handy to take home!
Related Article ▶ 5 Most Praiseworthy Japanese Traditional Crafts
You can also get traditional Japanese products while visiting historic sites in Japan. At many Japanese temples and shinto shrines, traditional lucky charms such as Omamori and Ema are sold for good luck, and each one has usually different meanings, which are extremely special and admiring.
Related Article ▶ Japanese Lucky Charms in Shrines and Temples
9. Medicine
Drugstores are one of most popular places to shop in Japan, and along with Japanese cosmetics, medicines and other medical products are quite popular to shop nowadays including eye drops, supplements, sunscreens, hair&body care goods.
You can find drugstores pretty much everywhere in Japan if you are in big cities, and if you have a headache or catch cold while travelling, you can pop-by at your nearest drugstore for a quick relief. Buying medicine could take a bit of hesitation if you are a foreigner, so take a look at these links below which introduce Japanese medicines which are commonly used or surprisingly useful.
Related Articles
▶ 7 Must Buy Medicines at Japanese Drugstores
▶ 7 Useful Medicines You Can Find in Japan!
10. Sneakers
When you travel Japan, you may notice some of products are much cheaper than other countries. And sneakers are one of them. At large franchised shoe stores like ABC Mart, you can find sneakers at bargain prices commonly. Japanese shoe stores not only offer low price but also there are many Japan-Limited model kicks including by popular brands such as Adidas, Nike and Onitsuka Tiger.
The best spots to shop your cool kicks are Shibuya, Shinjuku and Harajuku areas in Tokyo, as numbers of trendy sneaker stores are located.
Related article ▶ 10 Best Sneaker Stores in Tokyo
Thanks for reading! I hope you have enjoyed my list of the best things to buy in Japan! If you are planning to buy souvenirs from Japan, these listed items are highly recommended! If you want to get more idea about shopping in Japan, I have listed more articles about what to buy in Japan by area!
▷ What to Buy in Tokyo 
▷ What to Buy in Kyoto
▷ What to Buy in Osaka
For more idea about shopping and traveling in Japan, you may wanna check out these articles, too!
▶︎Nintendo TOKYO: the First Official Nintendo Store in Japan
▶︎Best Starbucks Japan Tumblers to Buy
▶︎10 Best Activities in Japan
▽ Related Articles ▽
▶︎Akihabara Shopping Guide: 10 Best Shops in Akihabara
▶︎Harajuku Shopping Guide: 10 Best Shops in Harajuku
▶︎Shibuya Shopping Guide: 20 Best Shops in Shibuya
▼ Editor's Picks ▼
▶︎30 Best Things to Do in Tokyo
▶︎30 Best Things to Do in Kyoto
▶︎30 Best Things to Do in Osaka

link