G7 CONSIDERATIONS:


People traveling to Japan from Taoyuan should arrive at the airport early to avoid delays amid greater scrutiny, airport management said

People traveling to Japan would face heightened security checks at Taiwan Taoyuan International Airport from today until May 23 in accordance with security measures implemented for a G7 summit, Taoyuan International Airport Corp said yesterday.

Increased scrutiny of people boarding flights for Japan, including transit passengers, would be initiated at 6pm today and end on 11:59pm on May 23, with the G7 summit scheduled from Friday until May 21 in Hiroshima, the company said.

People traveling to Japan should arrive at the check-in counter early to avoid delays and pass through a special security lane that would have Aviation Police Bureau personnel on duty, the company said.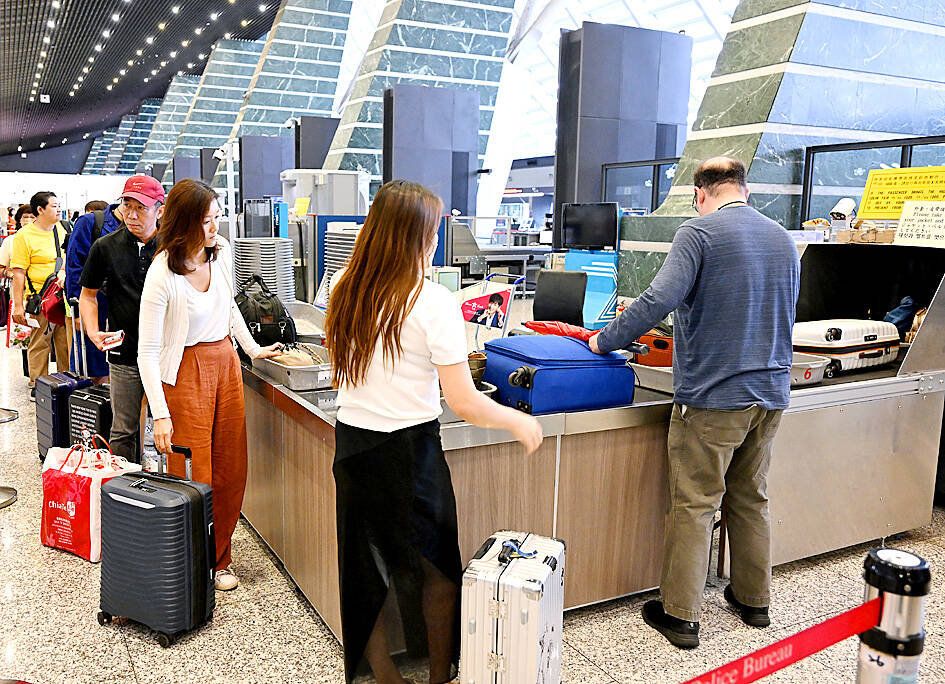 Photo: Chu Pei-hsiung, Taipei Time
Check-in and carry-on luggage would be subject to heightened security checks, it said, adding that travelers to Japan can help expedite the process by taking laptops, smart devices and battery packs out of their bags, emptying beverage holders, and removing their coats, hats and belts before reaching security checkpoints.
In other news, tourism officials on Friday announced new initiatives aimed at attracting Japanese tourists as part of a wider effort to boost international visitor arrivals now that Taiwan's COVID-19 border restrictions have been lifted.
Taiwan Visitors' Association and Tourism Bureau officials told a news conference in Tokyo that one of the main incentives would be a passport application subsidy of ¥8,000 (US$58.93), which will be offered to 500 Japanese via a lottery.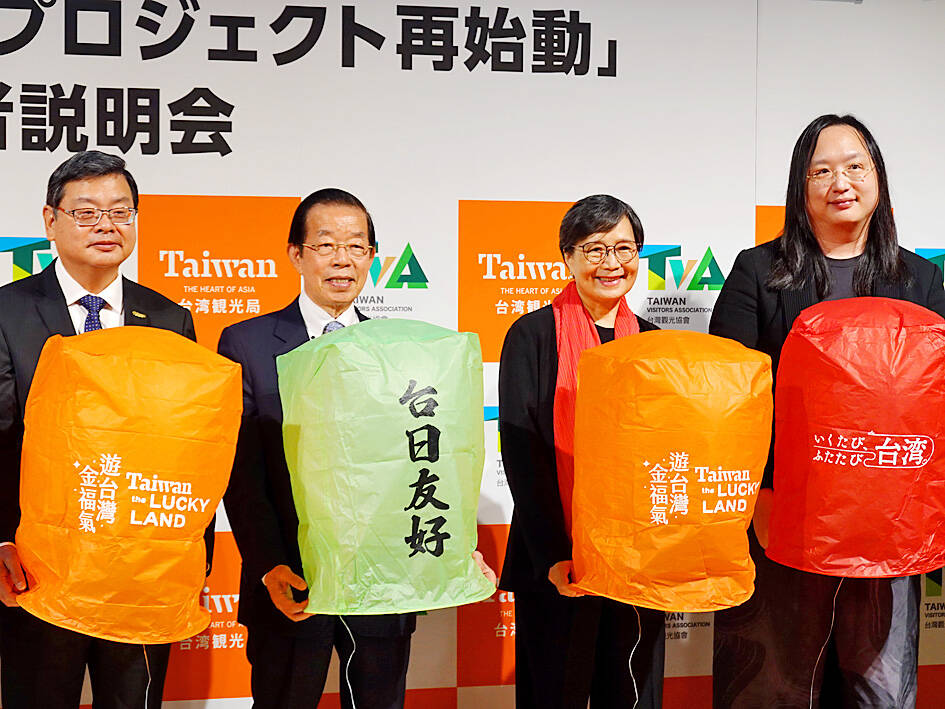 Photo: CNA
The subsidy, which is being implemented in collaboration with the Japan Association of Travel Agents (JATA), would help with the cost of renewing or obtaining passports for Japanese who book flights to Taiwan, bureau Director-General Chang Shi-chung (張錫聰) said.
The application fee for a new passport in Japan is about ¥16,000, JATA said.
Eligible Japanese can apply for the subsidy on the JATA Web site from tomorrow until Sept. 30, and the 500 winners would be announced in late October, JATA said, adding the payments would be made via mobile apps such as Line Pay, PayPay, d Point and QUO Pay.
JATA and the visitors' association earlier on Friday signed an agreement to promote and boost overseas travel by Japanese tourists, particularly to Taiwan, the bureau said.
The two organizations are cooperating with 24 states on the tourism project, including Taiwan, France and Guam, the bureau added.
Comments will be moderated. Keep comments relevant to the article. Remarks containing abusive and obscene language, personal attacks of any kind or promotion will be removed and the user banned. Final decision will be at the discretion of the Taipei Times.
link