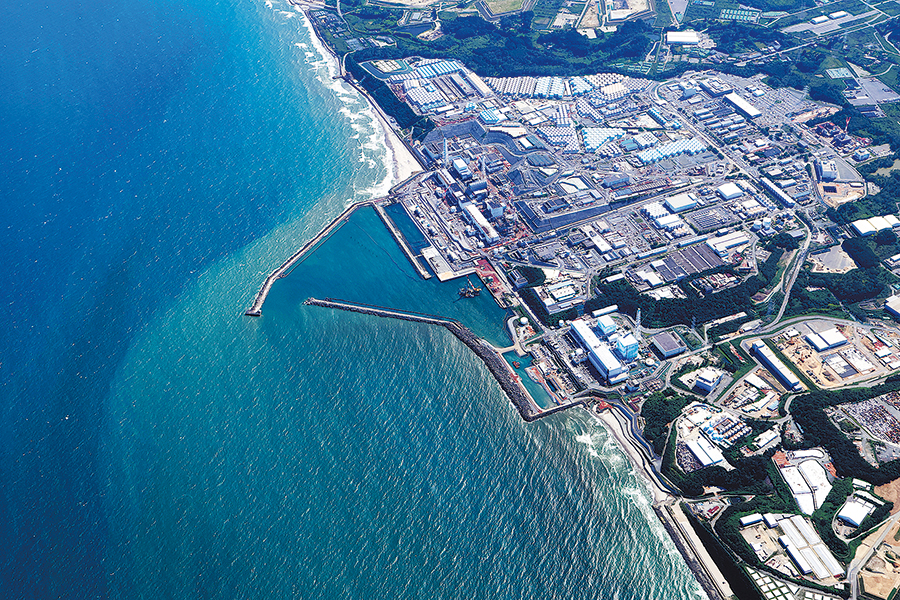 Japan"s decision to discharge nuclear-contaminated water into the sea has dampened the confidence of Chinese travelers wanting to visit the country, and is expected to deliver a "heavy blow" to Japan's tourism industry in the long term, experts and academics said.
Ignoring regional and international concerns about the safety of its decision, Japan began dumping treated radioactive water from the Fukushima nuclear plant into the Pacific Ocean on Aug 24.
As one of the major sources of tourists to Japan, China announced on Aug 10 that group tours would be resumed to the country, along with 77 other overseas destinations. Online searches for flight bookings and tours to Japan and other Asian destinations skyrocketed after the news.
Travel portal Trip.com Group said that as of Aug 17 searches for group tours to Japan exceeded those for Thailand and Singapore — the two traditional top choices for Chinese travelers.
Travel agencies and industry insiders had also forecast that Japan would see a surge in the influx of Chinese travelers for the upcoming National Day holiday, which runs from Sept 29 to Oct 6 this year.
Trip.com said that as of Aug 17, bookings to Japan for the holiday had seen a five-fold month-on-month increase. Umetrip, a flight services application, said that as of Aug 15, Asian destinations including Seoul in South Korea, Osaka in Japan, and Bangkok in Thailand were the top three destinations for outbound Chinese tourists during the upcoming National Day holiday.
However, news about the discharge of the nuclear-contaminated water has raised concerns among Chinese travelers heading to Japan, especially regarding their personal health and food safety.
Xu Ziye, 28, from Beijing, is having second thoughts about her planned trip to Japan.
"I've booked a six-day trip to Japan with my boyfriend for the upcoming National Day holiday. We will depart from Beijing on Oct 2 and travel to three cities in Japan — Tokyo, Yokohama and Kamakura," Xu said.
"I was very excited about the trip before hearing the news, and now I'm worrying about the nuclear pollution problem. We are hesitant, but it will cost us thousands of yuan if we cancel the flights and hotel rooms. We will be very cautious about the food, especially the seafood if we go for the trip."
Travel portal Tuniu said its platform had received some cancellations of group tours and cruise trips to Japan for the National Day holiday, but there had been no noticeable fluctuation in flight bookings.
Xu Xiaolei, Chief Brand Officer of CYTS Tours Holding Co in Beijing, said that so far the company was seeing routine fluctuations in bookings and cancellations for travel to Japan. However, he warned that travelers may be taking a "wait and see" approach ahead of the holiday.
"Many travelers to Japan, especially young people, want to enjoy the seafood. Japan's discharge of nuclear-contaminated water may have a greater influence on these young travelers," he said. "We will adjust our tour products to cater for our clients' needs and follow-up the situation in Japan."
He said he expected tourism to Japan would experience some fluctuations in the next two or three months.
"Japan is one of the most popular short and medium-distance overseas destinations for Chinese travelers, in addition to South Korea and countries and regions in Southeast Asia," Xu said.
The Japanese government's decision to release the nuclear-contaminated water will have a negative impact far beyond regular tourism complaints "as it damages the long-term image of the destination", he added.
Chinese travelers were of vital importance to Japan's economy and its tourism sector before the COVID-19 pandemic. Japanese tourism operators had placed high hopes on Chinese travelers contributing to the revitalization of the country's tourism industry after the pandemic had eased.
Figures from the Japan National Tourism Organization show that in 2019, travelers from the Chinese mainland spent 1.77 trillion Japanese yen ($12.1 billion), ranking first among overseas travelers for spending in Japan and accounting for 36.8 percent of the total consumption of overseas travelers.
Zhou Yongbo, a professor from Soochow University in Jiangsu province, told the China Economic Times in a recent interview that the tourism industry is an important pillar of Japan's economy and plays a critical role in supporting the country's economic growth, consumption and employment.
He said that Japan's tourism industry had seen a stable recovery in the first half of the year, but warned that the discharge of nuclear-contaminated water will have a long-term negative impact on the industry, striking a huge blow to Japan's recovery as well as the future development of its inbound tourism sector.
link